New Book Available Now!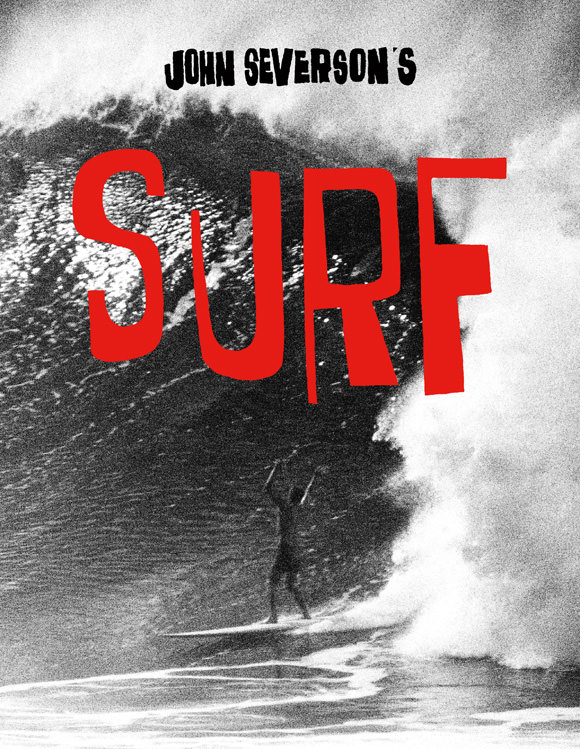 $45.00 Buy Now
Book Tour Schedule:
Sept 23 Tuesday 6-9pm
Mollusk Surf Shop
4500 Irving St
San Francisco, CA 94122
(415) 564-6300
Sept 24 Wednesday 6-8pm
Arcana: Books on the Arts
8675 Washington Blvd
Culver City, CA 90332
(310) 458-1499
Sept 25 Thursday 6-9pm
Surfing Heritage & Culture Center 110 Calle Iglesia
San Clemente, CA 92672
(949) 388-0313
Sept 27 Saturday 5-9pm
California Surf Museum
312 Pier View Way
Oceanside, CA 92054
(760) 721-6876
Oct 2 Thursday 6-9pm
Saturdays SURF NYC
West Village Location
17 Perry ST
New York, NY 10014
(347) 246-5830
John Severson's SURF
______________________
An odyssey through
painting, photography, film
and publishing
______________________
Foreword by Gerry Lopez.
Interview by Nathan Howe.
Afterword by Drew Kampion.
John Severson (born 1933) revolutionized pop culture's vision of surfing and surf culture through his innovative performance in big surf and his prolific artistic output that transverses decades and disciplines. He began his career as a painter, studying and painting at Long Beach State College; his first works consisting of oil paintings relating to Hawaiian and Californian surf culture. In 1958, while in the Army and stationed on Oahu, Severson surfed big waves and expanded his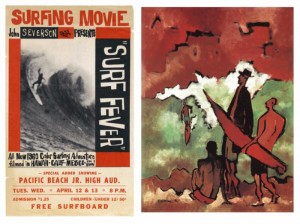 repertoire, creating a series of popular surf movies including Surf, Surf Safari, Surf Fever, Big Wednesday and Pacific Vibrations. While his were among the first surf movies, it was the posters associated with them, hugely popular when issued in the 1950s and 1960s, that remain collector favorites today. Showcased in these early posters,his graphic skills translated easily to Surfer magazine which he founded in 1960. The magazine was the first to celebrate and revolutionize the art and sport of surfing, establishing it as a powerful pop culture phenomenon. Severson expanded his career to include photography, with photographs appearing in Life, Sports Illustrated, Paris Match and other print venues. The first issue was a 36-page collection of black-and-white photos, cartoon sketches and short articles—almost every aspect of which was created by Severson himself. As the magazine grew in popularity, so did his graphic work and paintings.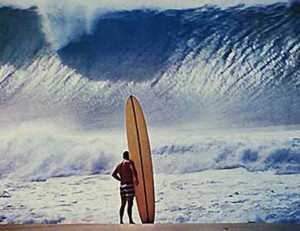 John Severson's SURF explores Severson's lengthy surf odyssey through painting, photography, film and publishing. Designed by Nathan Howe, with photos restored by Alize' de Rosnay, the book features an interview with the artist by Nathan Howe, curator at Puka Puka, Hawaii. The forward is by Gerry Lopez, co-founder of Lightning Bolt surfboards and the afterword by Drew Kampion, author and former editor of Surfer. Surf recalls the birth of surf culture and serves as a testament to our ocean.
DAMIANI
9788862083263 U.S. | CDN $ 45.00
Flexi, 9.5 x 12.25 in. / 212 pgs / Over 300 illustrations.
August / Art/Popular Culture/Sports & Recreation
Shipping Fees:
United States: $12
Canada and Mexico: $28
Europe and Japan: $38
*Up to 3 books can fit inside each shipping box. This means you can order up to 3 books and you will only be charged the shipping cost you see above. Orders are shipped USPS Priority Mail.
Official Facebook Page: Click here